Regular price
$119.95
Sale price
$119.95
Unit price
per
Sale
Sold out
Say goodbye to valves. 
The Delter Cold Drip is not just another cold drip coffee maker.  Rather, it is valveless, making delicious coffee every time without any effort at all.
Up until now, valves have been the usual way to set a desired flow rate for extracting cold drip coffee. However, valves have always had one major problem - inconsistency. 
Some designers have overcome this, but the workarounds always seem to result in more parts, more cost, and over-complicated solutions. The Delter Cold Drip is the simple yet innovative solution for consistent, great tasting cold drip coffee. 
What is Cold Drip Coffee?

Cold drip coffee has a low acidity and is a great way to enjoy coffee without the harsh bitter taste, and it is kinder on your stomach while still giving you a strong caffeine hit and with a great taste.  We've discovered a way for you to enjoy cafe quality cold drip at home, any way you like it. 
How does it work?

To brew with the Delter cold drip, you'll only need freshly roasted beans ground coarsely, and fresh filtered water. The water can be room temperature, or cold.

Add your coffee to the coffee basket, then add each tray and fill water to the 200mL fill line.

Now sit back and watch the water start to drip over the coffee.

Once done, serve with ice, milk, or neat. Enjoy!
How long does it take to brew?

A brew on the Delter Cold Drip will take around 3-4 hours to complete, and will give you up to 5 servings. Brew on the weekend and enjoy a brew every day to get you through the working week - no more lines and queues waiting around at the cafe. And your wallet will also thank you.  
View full details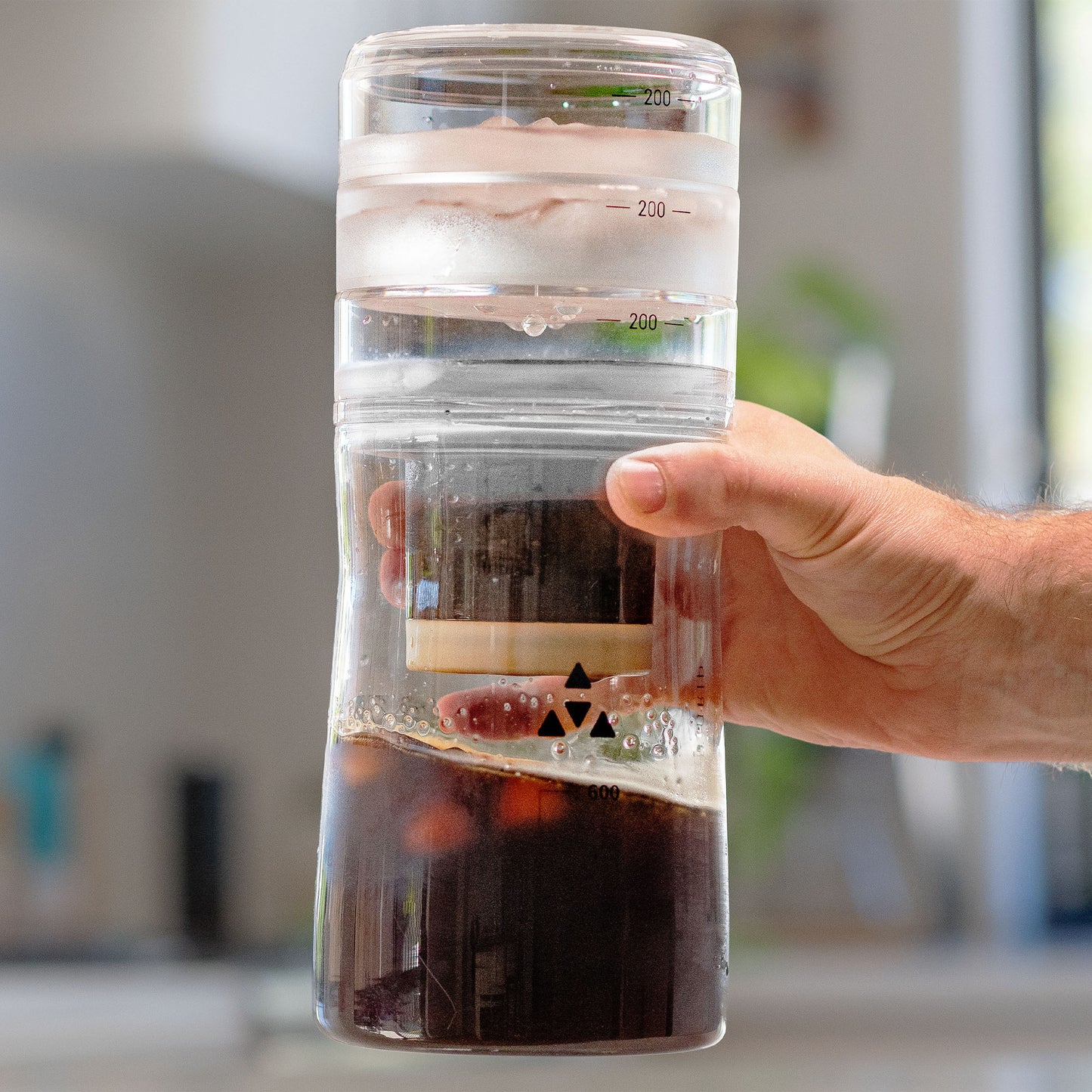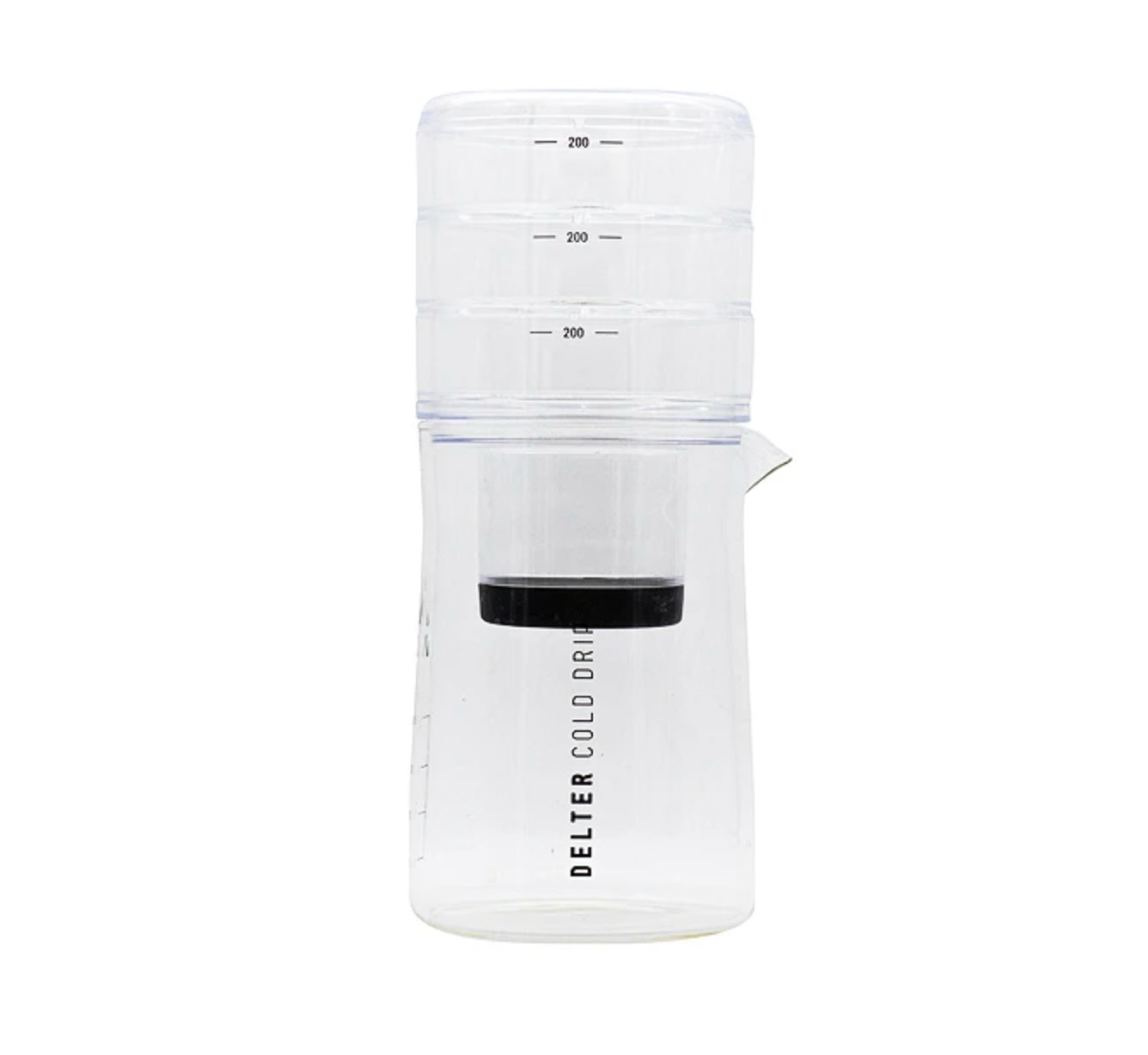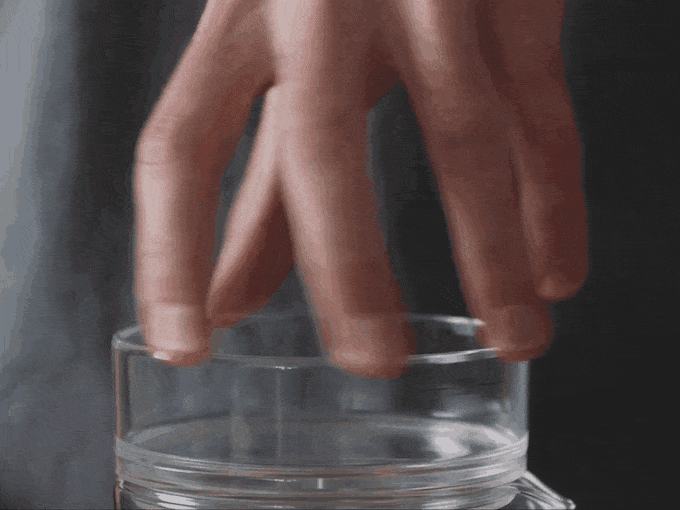 How it works.
It's actually really simple. Each tray is shallow, which means that there is minimal pressure loss as the water level changes. But more importantly, because each tray drips simultaneously, the bottom tray that drips over the coffee remains full, meaning the drip rate over the coffee remains steady, and is constant right up until the higher trays are completely emptied out. 
Questions? Send us a message!