Regular price
$49.00
Sale price
$49.00
Unit price
per
Sale
Sold out
Our sought-after Delter Coffee Press was launched in 2019. Funded on Kickstarter by coffee lovers around the world, it has since become a popular choice among coffee enthusiasts worldwide receiving hundreds of 5 star reviews in more than 20 countries to date. 
The Delter Coffee Press is known for its unique 'injection method' coffee brewing, which limits unwanted agitation of coffee grounds that can often result in bitter flavours and over extraction. 
Enjoy cleaner, sweeter and brighter tasting coffee that can be made anywhere – an excellent choice for campers, hikers and travellers, or those wanting a great cup at home or the office. 
The first coffee press manufactured with crystal clear, shatterproof Tritan™, our Delter Coffee Press raised the industry standard for quality and durability, fuelled by our passion for innovation and making the best coffee possible.
What makes the Delter Coffee Press different?

Other coffee makers often require pouring hot water directly over coffee grounds to start extraction. This process is commonly known as "Immersion Brewing".

Immersion brewing can often result in inconsistent, bitter flavours. This is because the process is difficult to repeat depending on how much coffee is agitated (or stirred) throughout the brewing process.

The Delter Coffee Press is the first coffee maker designed from the ground up to eliminate the inconsistency and bitter flavours associated with traditional immersion brewing.

The result is a more consistent, clean and brighter tasting coffee.
How easy is the Delter Coffee Press to use?

The Delter Coffee Press not only makes a cleaner, brighter tasting cup of coffee, but does it with ease.

Add coffee. Add filter. Add water. Plunge and repeat. This is the basic approach that will unlock a greater tasting cup.

Our tip is to aim for a minimum of 2 minutes before the final plunge, and up to 3 minutes of brewing time for optimum results.
What's Included?

Delter Press Clear Chamber & Plunger, Jet-Seal, Filter Cap and Non-Bypass Seal: Take your brewing to the next-level.

100 Paper Micro-Filters: Compostable micro-filters for ultra clarity in the cup.

Doser: 6 gram doser for ease of use with common brew ratios (12g:200mL, 18g:300mL, 24g:400mL coffee etc).

Stirrer? No stirrer is needed for the Delter Press!
View full details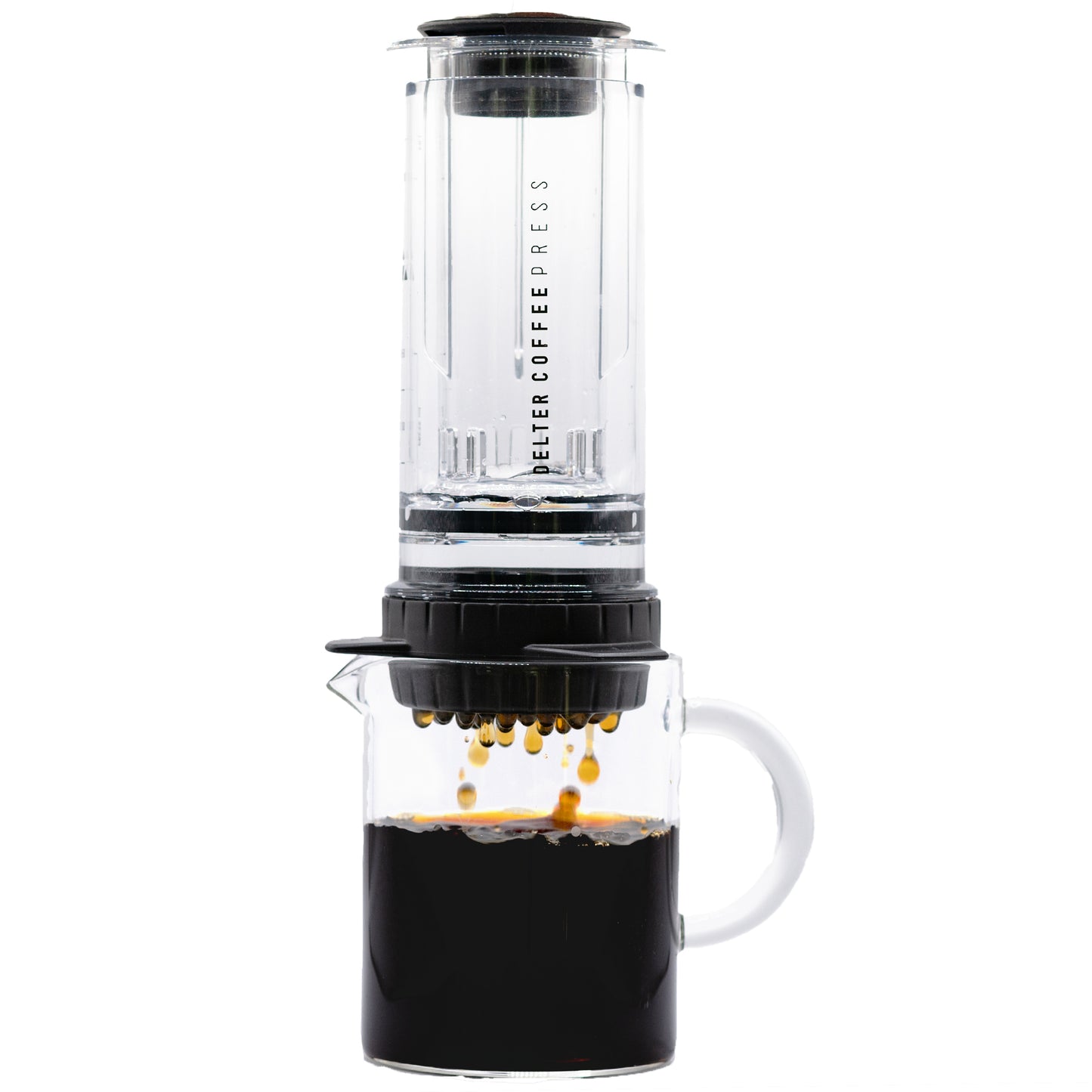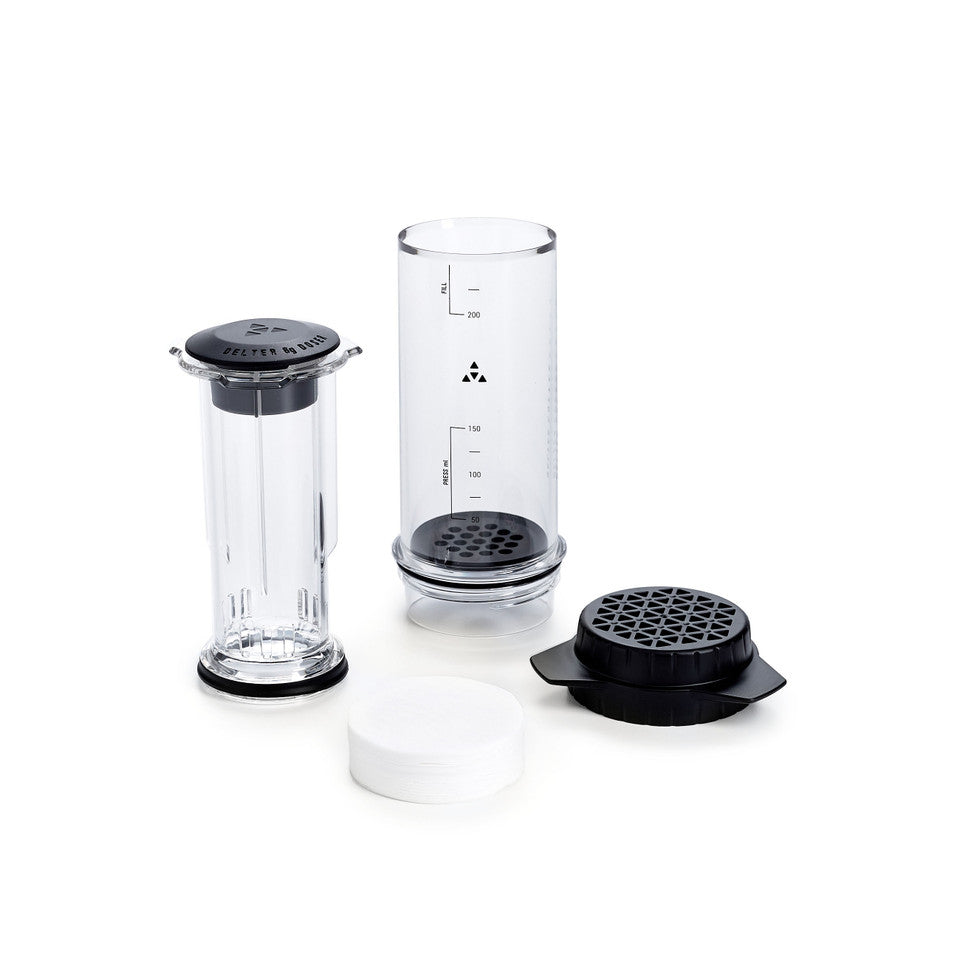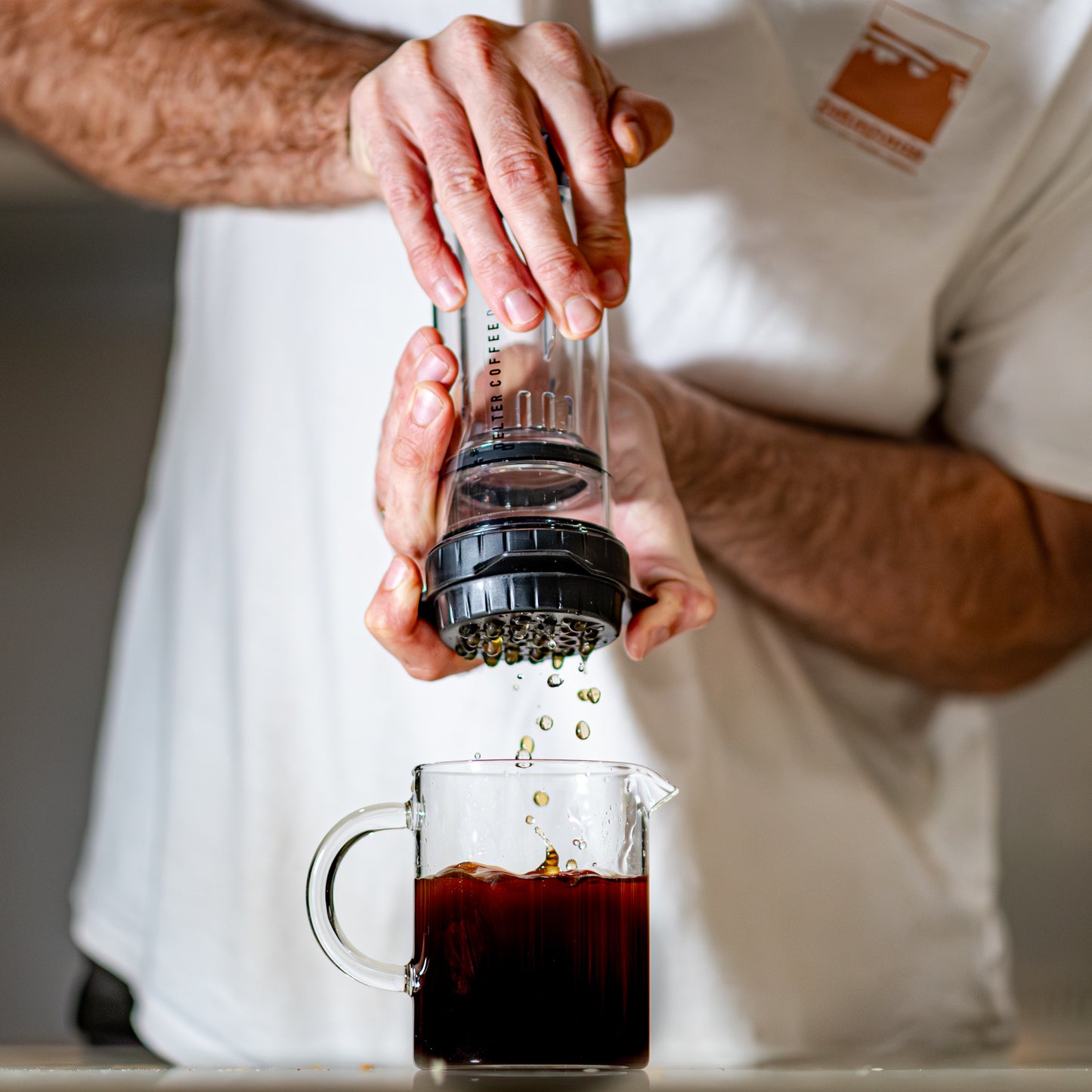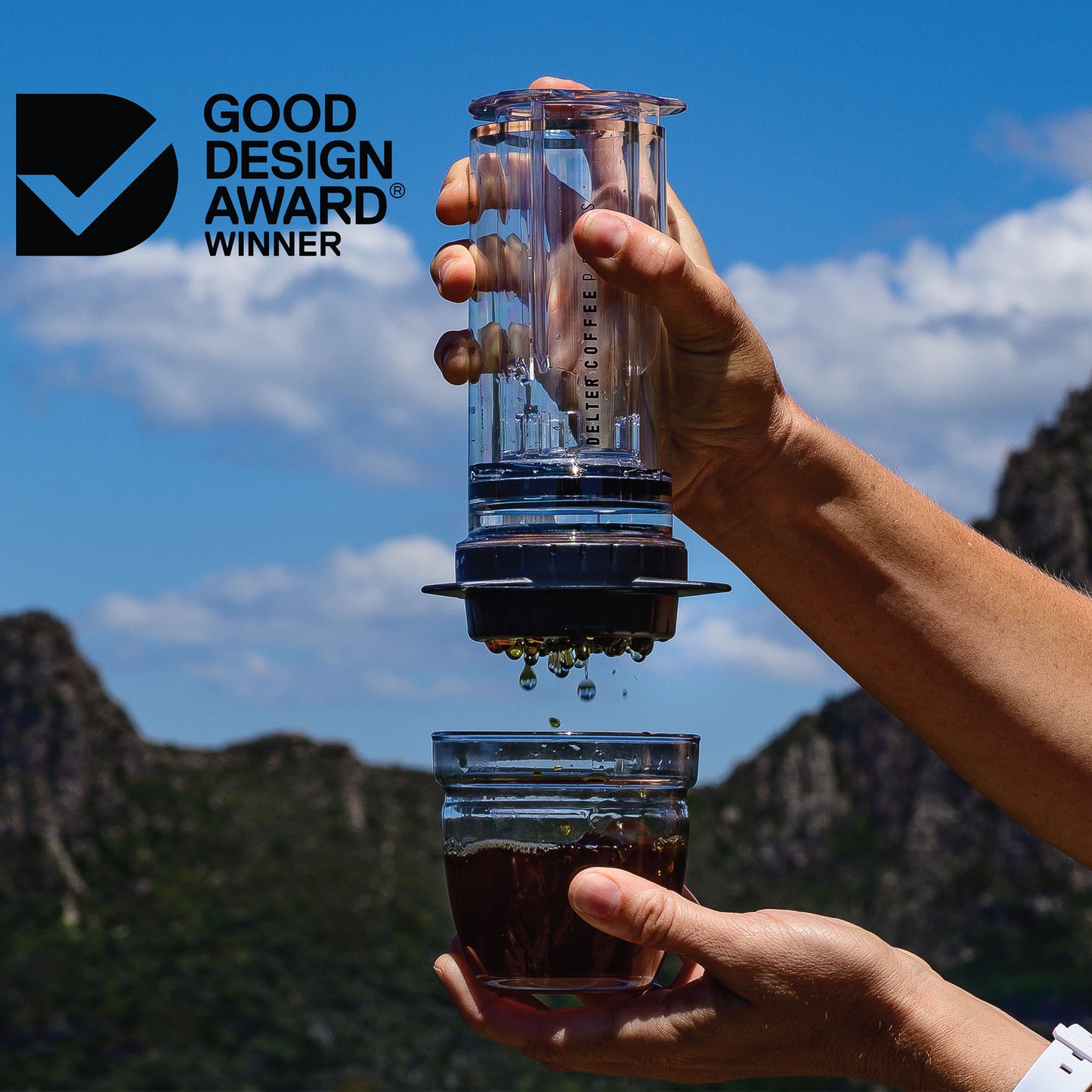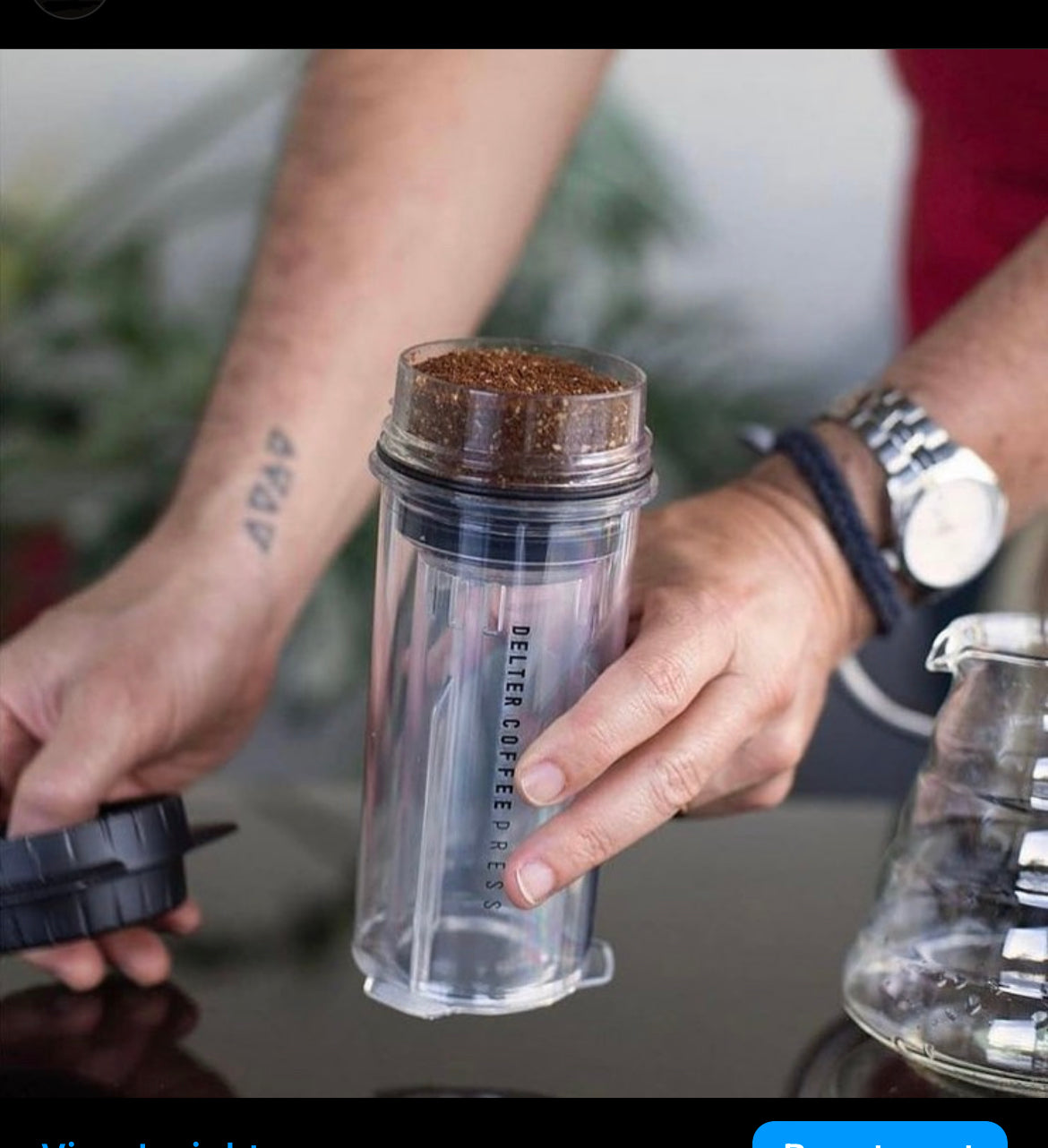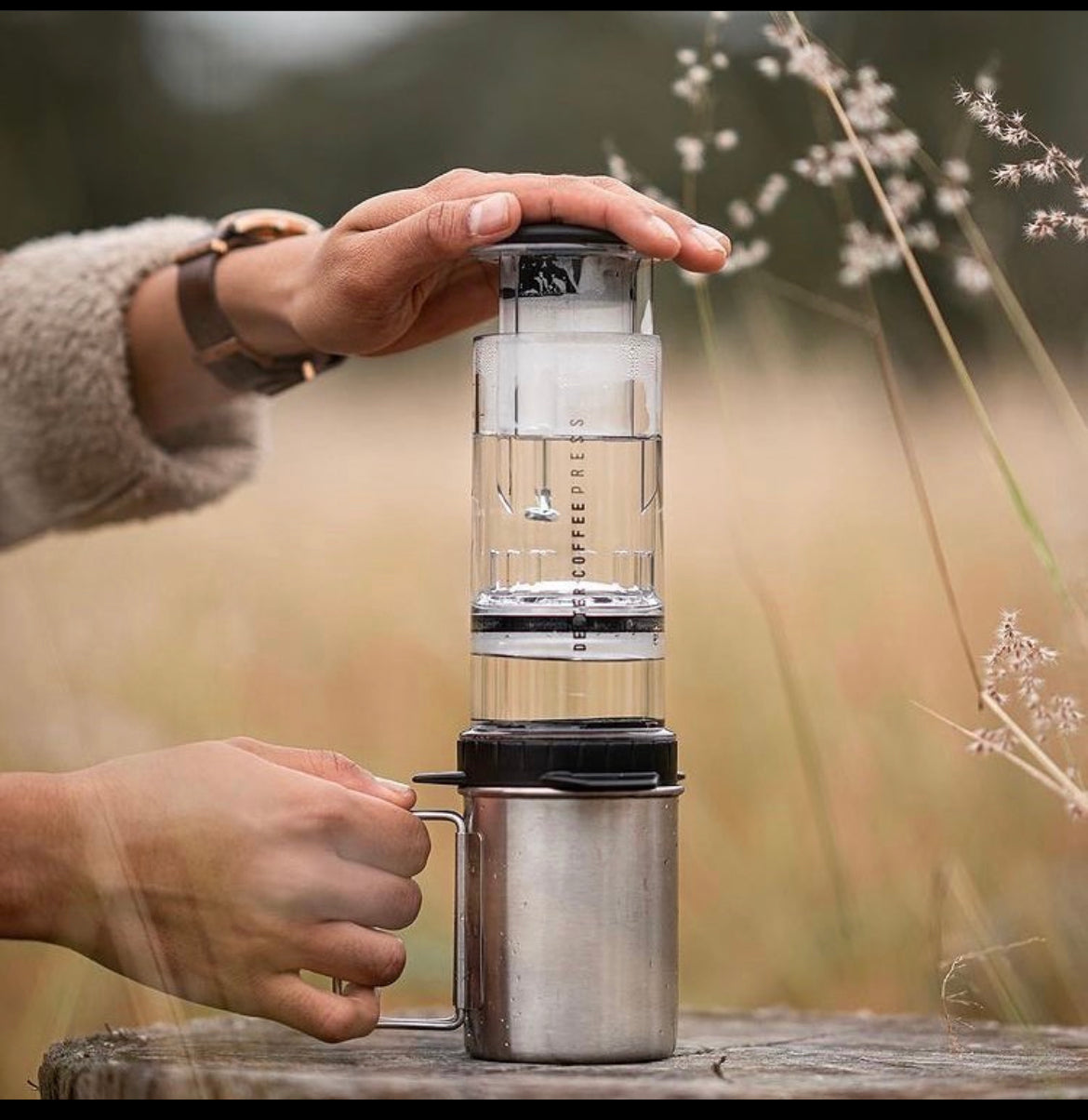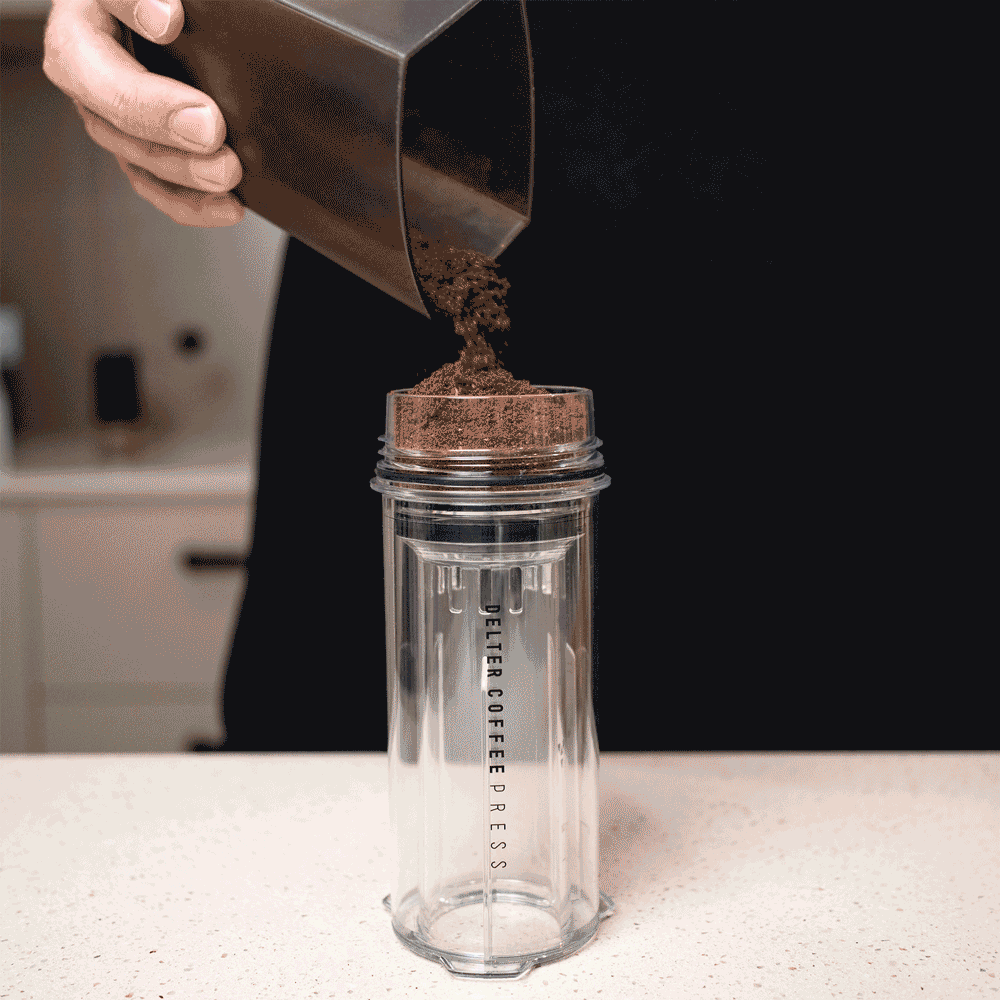 Injection Brewing.
Our unique Jet-Seal separates the brew water and coffee – stopping unwanted agitation and offering next-level brewing possibilities. The Delter Coffee Press is the first coffee maker to use a process we call Injection Brewing, a completely new brew method we developed after countless hours of experiments. This works by infusing hot water into the coffee grounds under pressure, for improved control and consistency.
See Brew Guide

Features
Unique Injection Method Coffee Brewing
No-bypass filter for unsurpassed clarity and flavour
Bisphenol-A (BPA) and phthalate free

Made from crystal clear, shatterproof Tritan™
Designed in Brisbane, Australia

Questions? Please contact us below.